The British Are Coming: In writing Your Symphony Of Selves, two of our favorite modern advocates of healthy multiplicity were the science journalist and author Rita Carter, and the late John Rowan, an author, counsellor, psychotherapist, and clinical supervisor, who in his 1980 book Subpersonalities wrote:
"I have come across no less than twenty-five different names for subpersonalities in the literature … and this means that if there is safety in numbers, then the idea of subpersonalities is a safe one."
My partner, the American psychologist James Fadiman, and I prefer the term "selves," "minds," or "parts" — but we also state very clearly that it doesn't matter what we call them—getting stuck on the terminology is a waste of time.
So, for example, while we do not usually prefer or make use of the term "alters," which came from the progressive psychologists and psychiatrist working to move these ideas forward in the 1970s and 1980s, we also don't mind it. Whatever floats your terminological boat is fine with us.
As for how many different terms and names, Rowan listed 25 while we list closer to 70. And, there are no doubt more. Possibly, arguably, many more, especially as we move beyond the English language.
Why? Because this is experience—and the health and vitality that can be cultivated through it—is not just a well-known, pervasive state of mind that sometimes happens to people, but rather constitutes the actual warp and woof of healthy human co-existence when things are going well.
If everybody has selves—and they do—then it makes perfect sense that people would find many ways to talk about them (even if the idea was officially buried around 1910…all of which we explain in the book). We provide a very limited list of expressions that speak to the reality of selves in other languages. One day, perhaps, a qualified and talented linguist will get their PhD putting together a comprehensive list and drawing incites from it.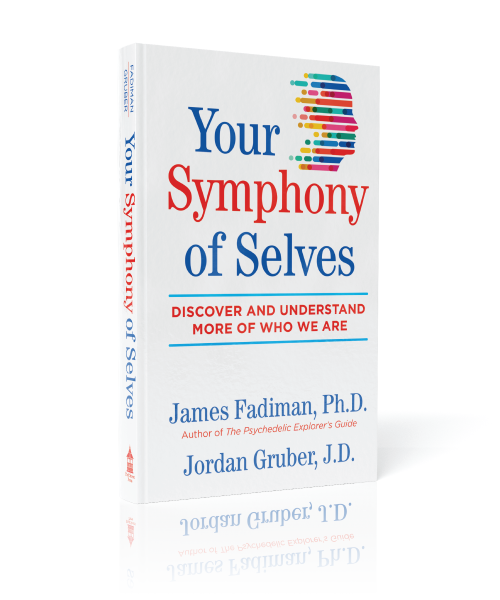 Interested in the idea of healthy selves? Order Your Symphony of Selves today.