One lovely thing about the book—as we're looking forward to many of you finding out for yourselves!—is that we present our ideas at many different levels. You can just read some of the Introduction and look at the cartoons throughout the book, or you can read detailed reviews of what's already been said, or you can dive deep with us into the nuances of psychological thinking and how it might be improved generally.
Thus, Chapter 1 gives you everything you need to get started and Chapter 2 describes the benefit of our approach. But you can skip 2 and go right to 3, which is the short course on "being in the right mind at the right time," that is, how to begin actually doing and getting better at what we're talking about.
Or, in Section II, starting with chapter 4, you can delve into the extensive sections on culture, language, neuroscience, anatomy, philosophy, religion, postmodernism, and of course, psychology, including a new take on the history of psychology with regard to multiplicity.
Or, in Section III, you can head even deeper into the book where we list out all the different ways people have worked with selves, including all the professional and spiritual organizations that have something to say.
Or in the final section you can go all the way to the point where we suggest re-building psychology from the ground up to get rid of "dissociation" as a cornerstone concept (we have a whole appendix for that) and instead turn to "cohesion," which for us is based on coherence, congruence, and compassion.
So, you can just read the beginning of chapter 1 and look at the cartoons, or you wrap your mind about socio-cultural responses to multiplicity in the 21st century and the broad work we have outlined for a variety of disciplines once they recognize that we all do indeed have selves.
One thing we can say, though, is that whatever level you're interested in exploring this material, the more consistently you do so, the greater awareness you'll have of your own selves (and the selves of others) and the more benefits you will receive, as shown by this diagram from the book.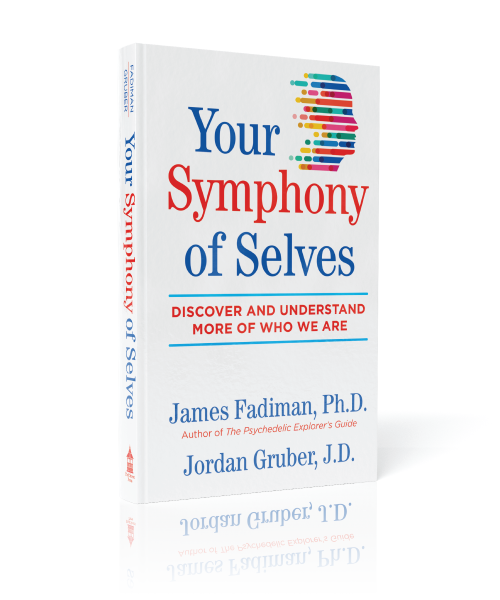 Interested in the idea of healthy selves? Order Your Symphony of Selves today.